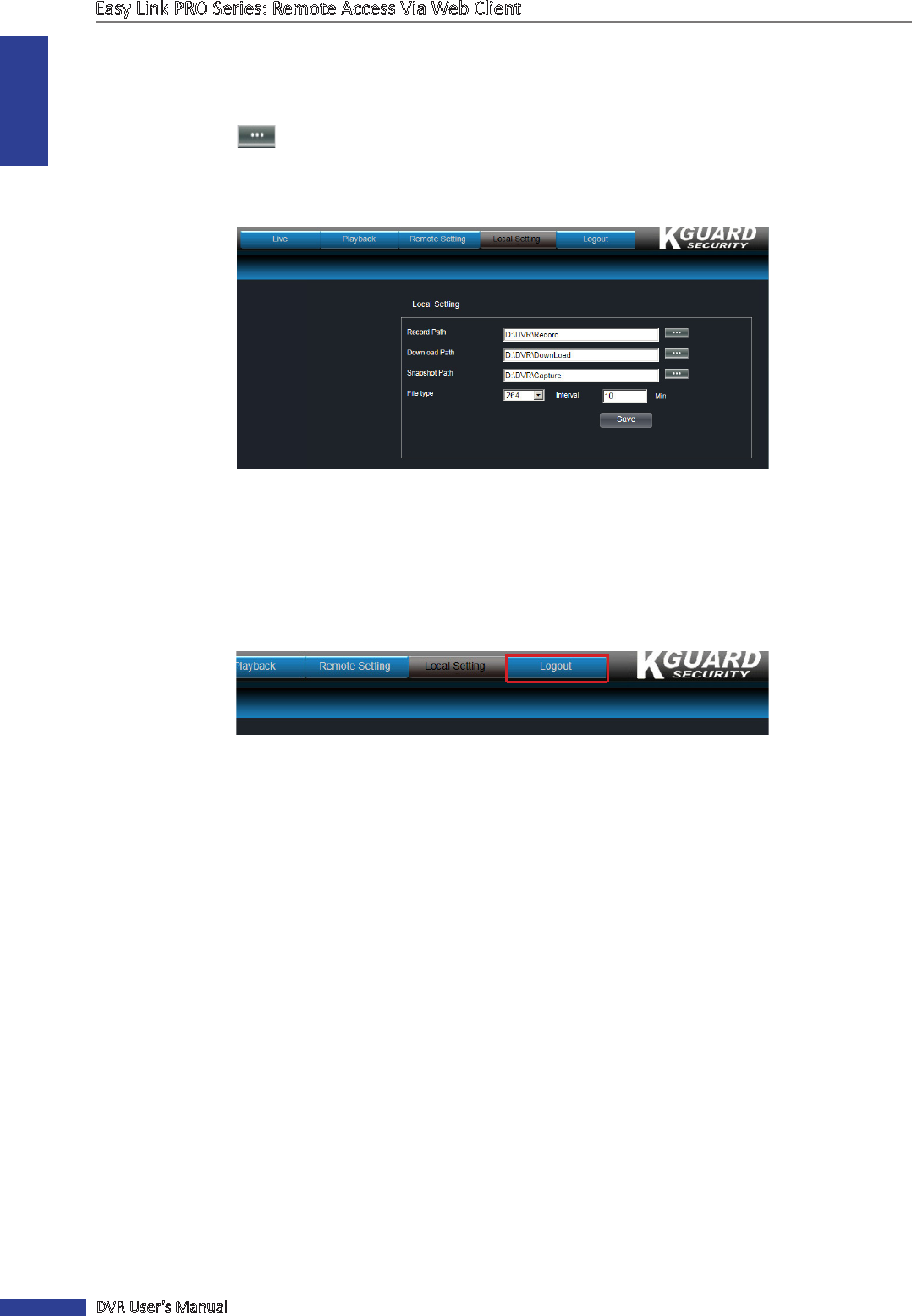 ENGLISH
Easy Link PRO Series: Remote Access Via Web Client
100
DVR User's Manual
Local Sengs
Here you can set the default paths for saving the recording, downloads, snapshots and congure the default le types.
To set the default paths and le types, click the Local Seng tab in Web Client interface.
A menu opens. Click
to select the path. You can also congure the File type among
.avi

or

264
(H.264 format)
and set the interval (length of manual recording) in minutes. The le type and interval sengs are for saving the
manual recordings on PC.
Web Client -Local Seng
Click
Save
to save the modicaons.
Logging O
If you want to log o, click the
Logout
tab in Web Client interface.
Web Client -Logout