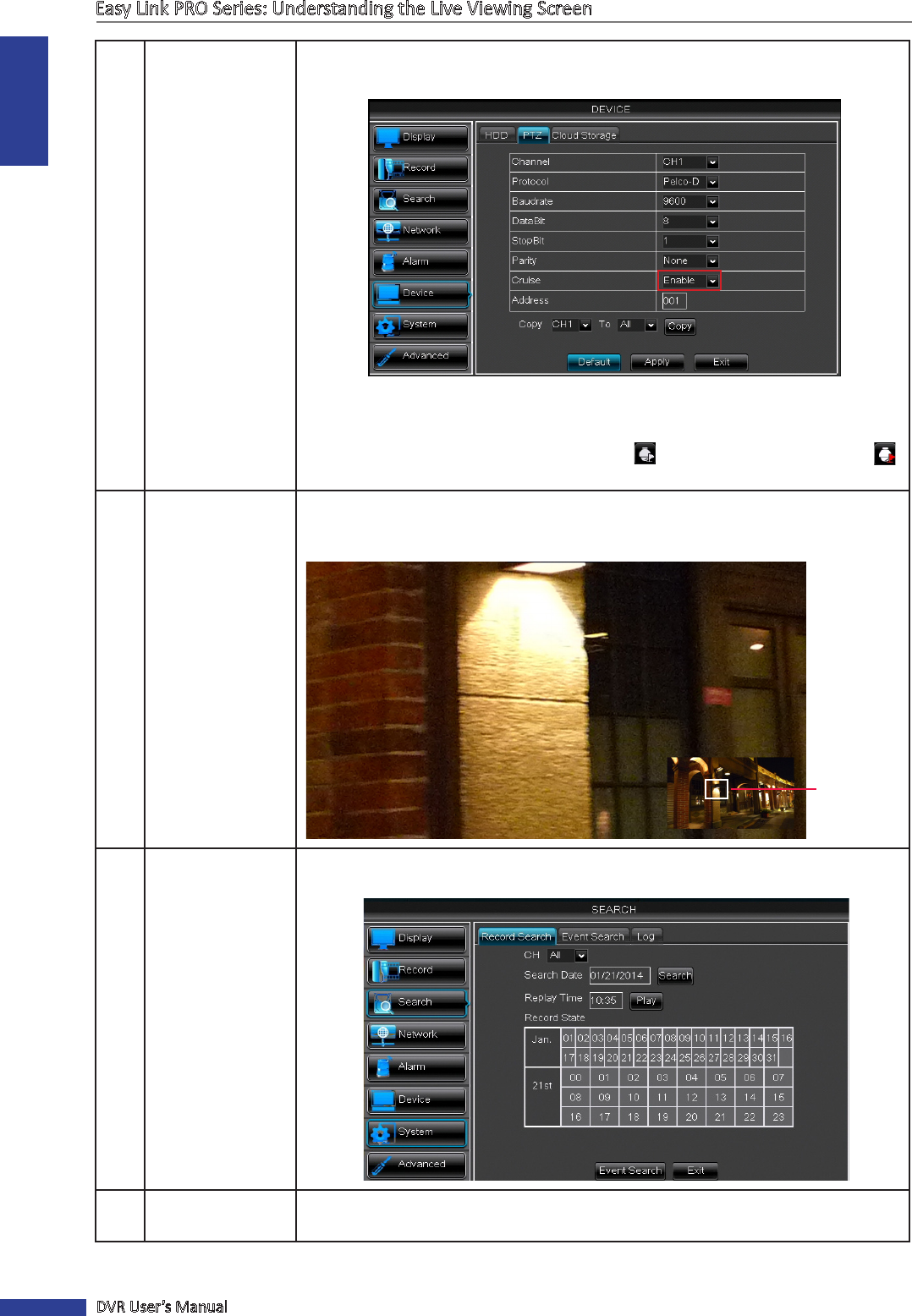 ENGLISH
Easy Link PRO Series: Understanding the Live Viewing Screen
32
DVR User's Manual
7
Start / Stop Cruise
Before using this funcon, you need to enable it in the
Main Menu
->
Device
->
PTZ
->
You also need to set the preset points for each channel through the PTZ control panel.
The preset point will act for the camera as a series of cruise movements.
To start the Cruise mode for a PTZ camera, click
. To stop the Cruise mode, click
to stop the Cruise mode.
8
Zoom
To use this funcon, you need to duble-click on a channel, to open the live view on a
full screen mode. Right-click on Live Viewing screen and click on
Zoom

opon. Then
zoom in the area.
Zoom area
9
Record Search
Click to search for recorded videos to play back. See more details on searching for
recorded videos on
"Search: Record Search" on page 62.
10
Start / Stop Record
Click to start/stop manual recording. Please be noted that if you start a manual
recording, the recording will stop only when you click again
REC
buon.