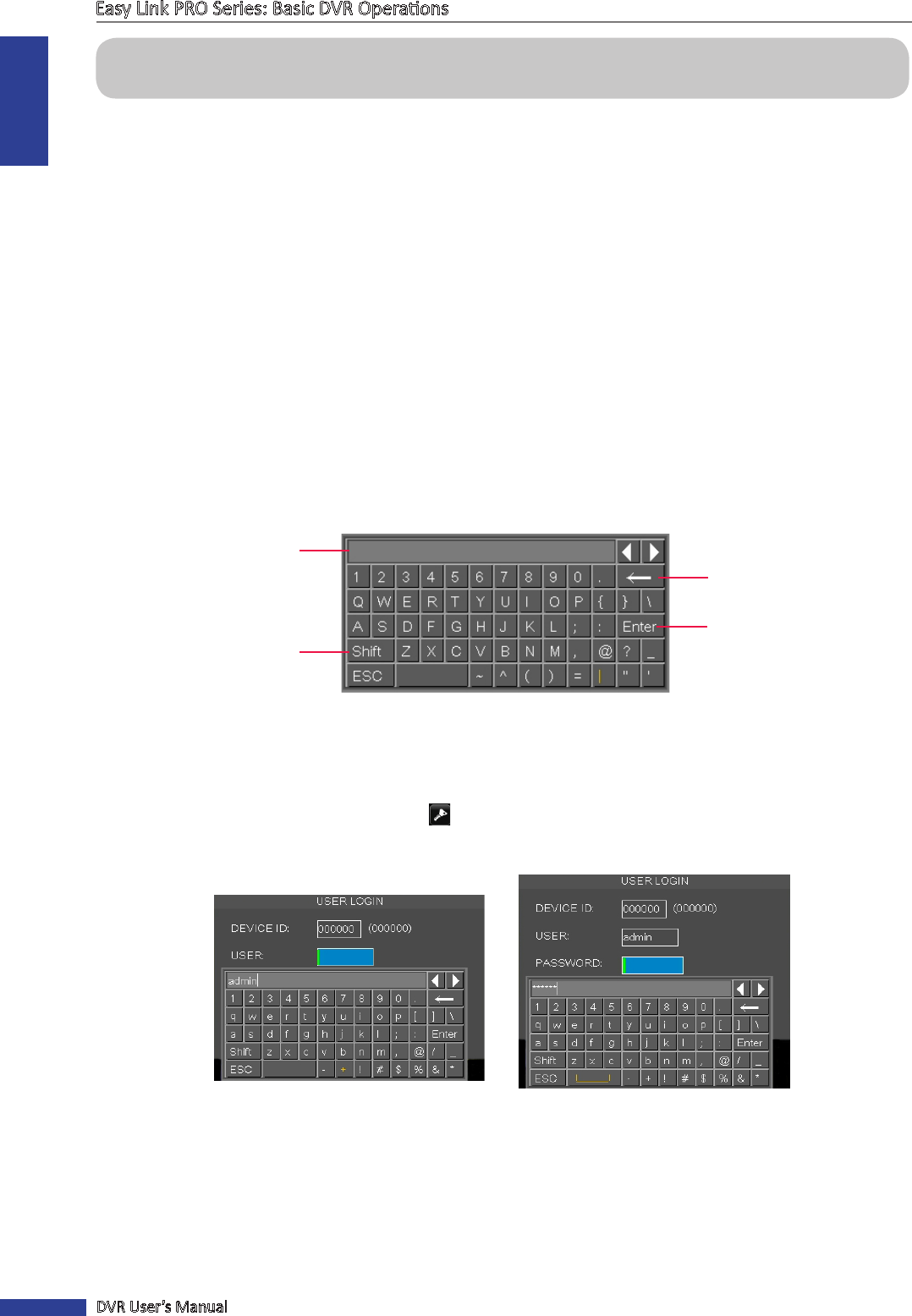 ENGLISH
Easy Link PRO Series: Basic DVR Operaons
34
DVR User's Manual
Basic DVR Operaon
Using the Supplied USB Mouse
The simplest way to operate the DVR is using the supplied opcal USB mouse. The USB mouse has two control buons
which funcon as described below.
Le click
: Click to choose an item in the menus and conrm your selecon.
Right click
: Click to open the Pop-up menu on the Live Viewing screen and to exit from the menus.
Double-click on le buon
: Double-click on a channel on the Live Viewing screen to view the channel in full screen
mode. Double-click again to exit the full screen mode.
Drag an area/line
: In moon mode, allows to select the moon area. In menu mode, allows to adjust the values of
sliders and scales.
Virtual Keyboard
The virtual keyboard automacally appears on the screen if data entry is required.
Click to toggle the
keyboard to upper case.
Click to enter the text.
Click to delete a character.
Typed characters are
displayed here.
Locking the Screen
The screen is locked to protect unauthorized OSD operaon. You need to enter the user name and password before
entering the OSD menu. To lock the screen, click
. Default user name and password is as below:
Enter Password
Enter User Name
For system security, we suggest you change the default password on DVR to protect your privacy. To change the
password, please see
"System: Users" on page 86

.