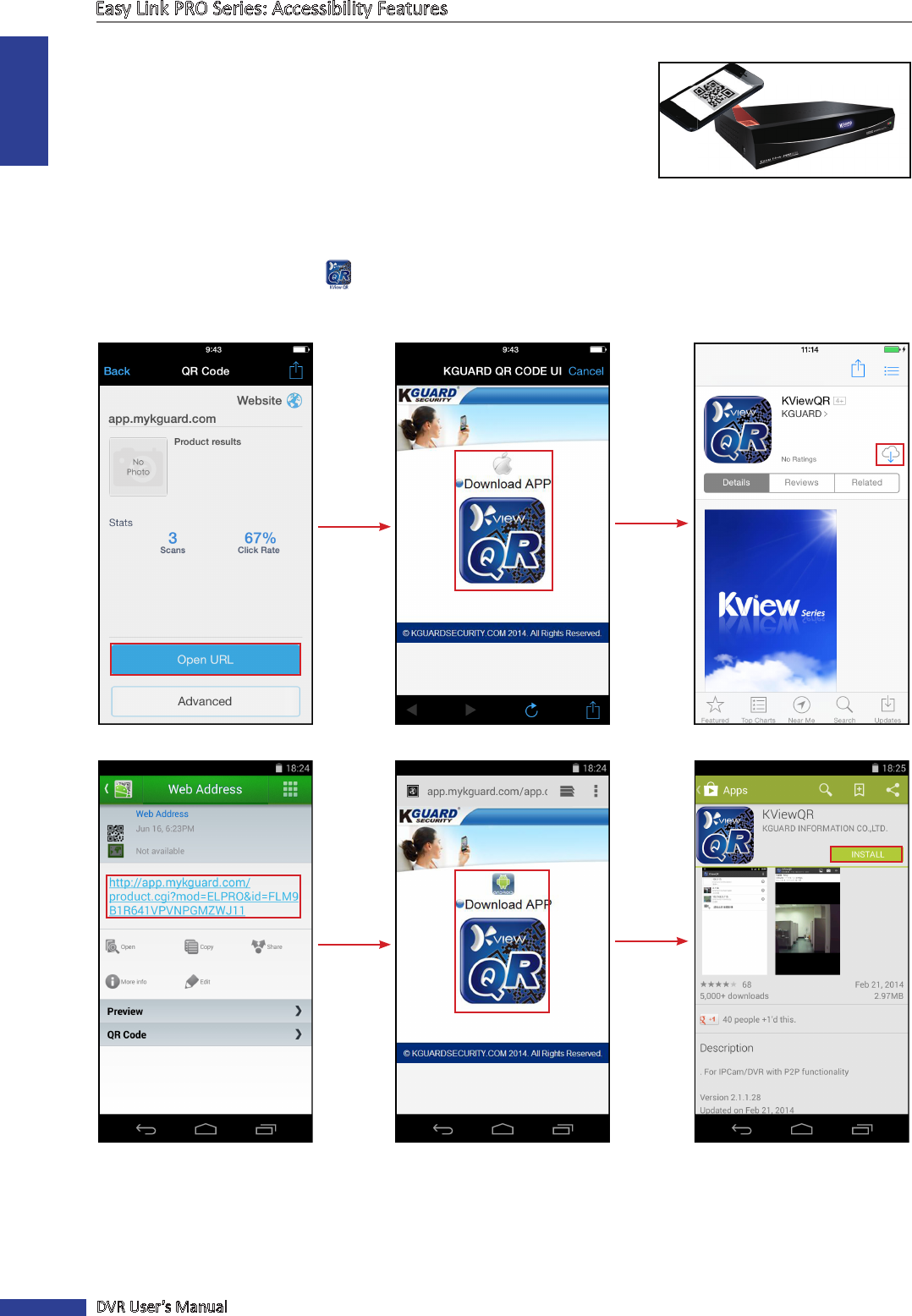 ENGLISH
Easy Link PRO Series: Accessibility Features
38
DVR User's Manual
Step 2: Install the APP
a. Use the camera on your smart phone/tablet to scan in the QR code on top
of the DVR.
NOTE
: You may need to install a QR code scanner app on your smart phone/
tablet.
Aer scanning, a link to the
KViewQR
applicaon is displayed on the screen.
b. Do the following to download the
KViewQR
applicaon on your smart phone/tablet:
1) Tap
Open URL
in iOS or tap on the applicaiton link in Android.
2) Tap on the applicaon icon (
).
3) Download the applicaon.
iOS
Android