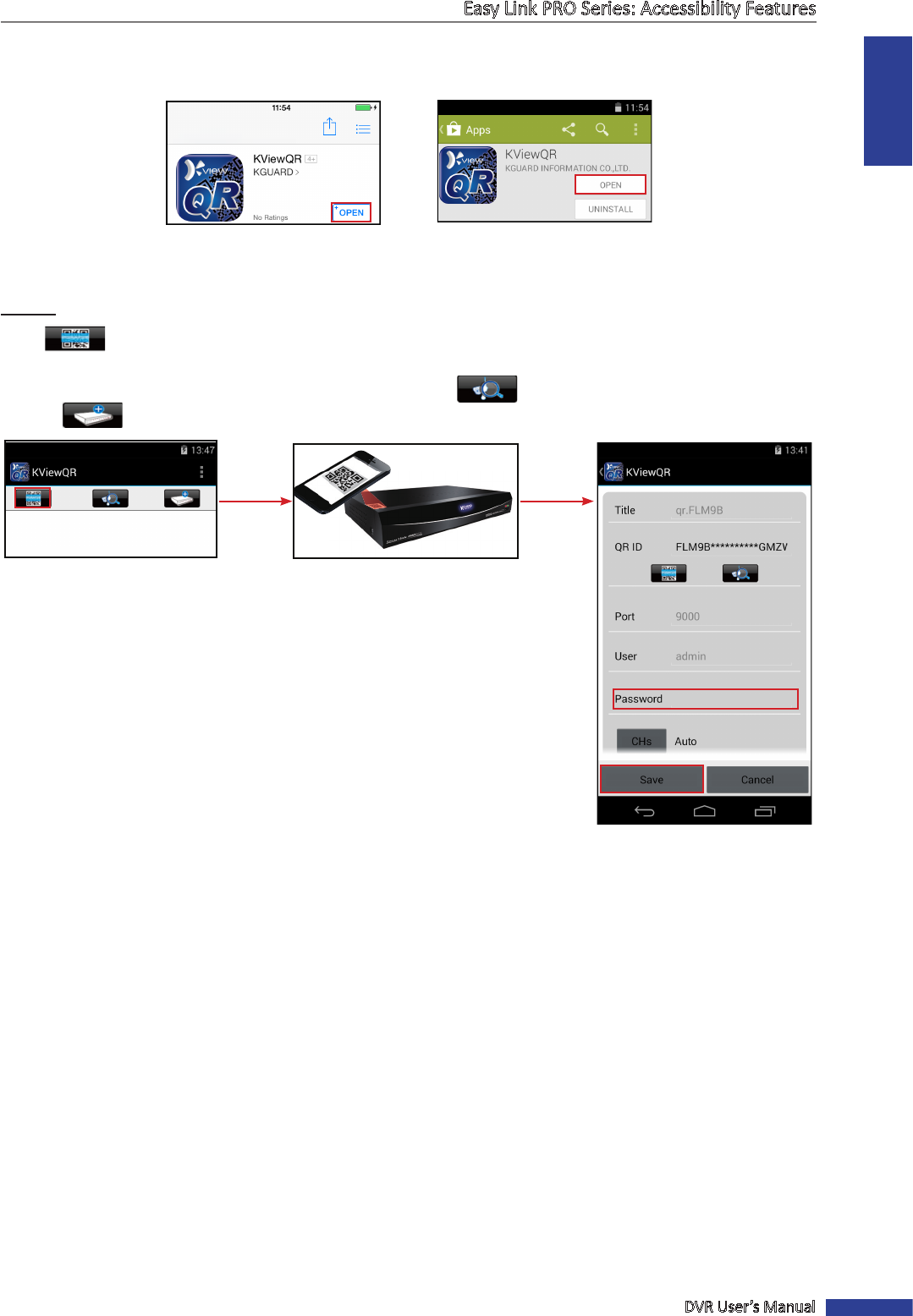 ENGLISH
Easy Link PRO Series: Accessibility Features
DVR User's Manual
39
Step 3: Open the applicaon
iOS
Android
Step 4: Idenfy and add the DVR
Android:
a. Tap
and use the camera of your smart phone/tablet to scan in the QR code on top of the DVR.
The DVR idencaon page opens.
NOTE
: As an alternave, you can idenfy the DVR by tapping on
and search for local devices, or tapping on
and enter the DVR ID print on the label manually.
b. Enter the user and password in the respecve elds.
NOTE
: The default user name is "

admin

" and password is "

123456

".
c. Tap
Save
to save the sengs. The DVR will be listed on the
KViewQR
applicaon main page.