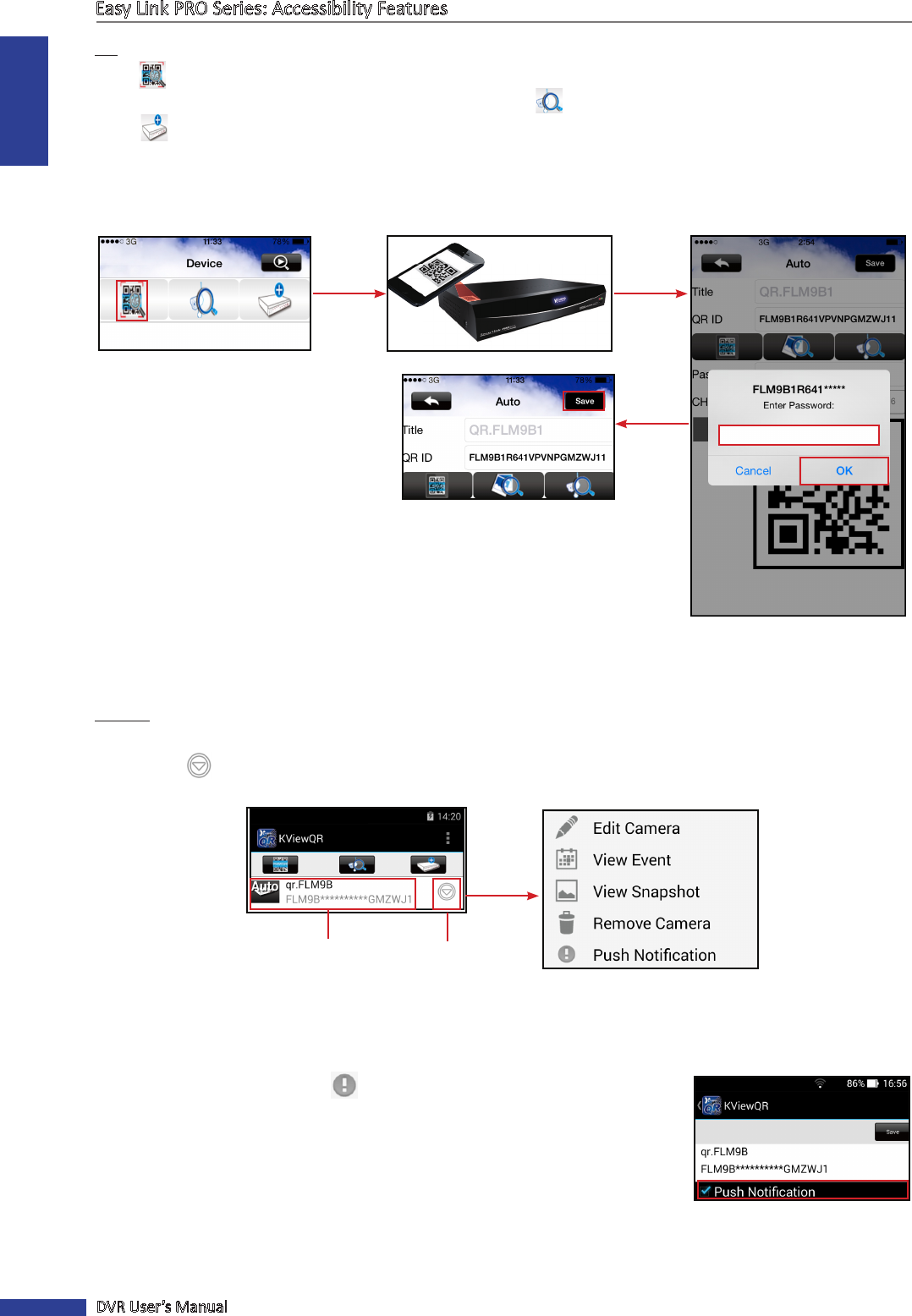 ENGLISH
Easy Link PRO Series: Accessibility Features
40
DVR User's Manual
iOS:
a. Tap
and use the camera of your smart phone/tablet to scan in the QR code on top of the DVR.
NOTE
: As an alternave, you can idenfy the DVR by tapping on
and search for local devices, or tapping on
and enter the DVR ID print on the label manually.
b. Enter the password and tap
OK
.
NOTE
: The default user name is "

admin

" and password is "

123456

".
c. Tap
Save
to save the sengs. The DVR will be listed on the
KViewQR
applicaon main page.
Step 5: View the Live Screen
Android:
a. Tap on the DVR name to open the live screen.
to edit the connecon parameters, view camera events, captured
snapshots, delete the connecon, or congure push nocaons.
Sengs
DVR name
Tap
Sengs
NOTE:
Push nocaon funcon helps you to keep current with the events that are detected by the camera(s).
When an event occurs or an intrusion is detected, the DVR will automacally send out a push messages to
your smart phone/tablet in minutes, even when the APP is o-line. To congure the push nocaon, do the
following:
).
2) Check the
Push Nocaon
checkbox.