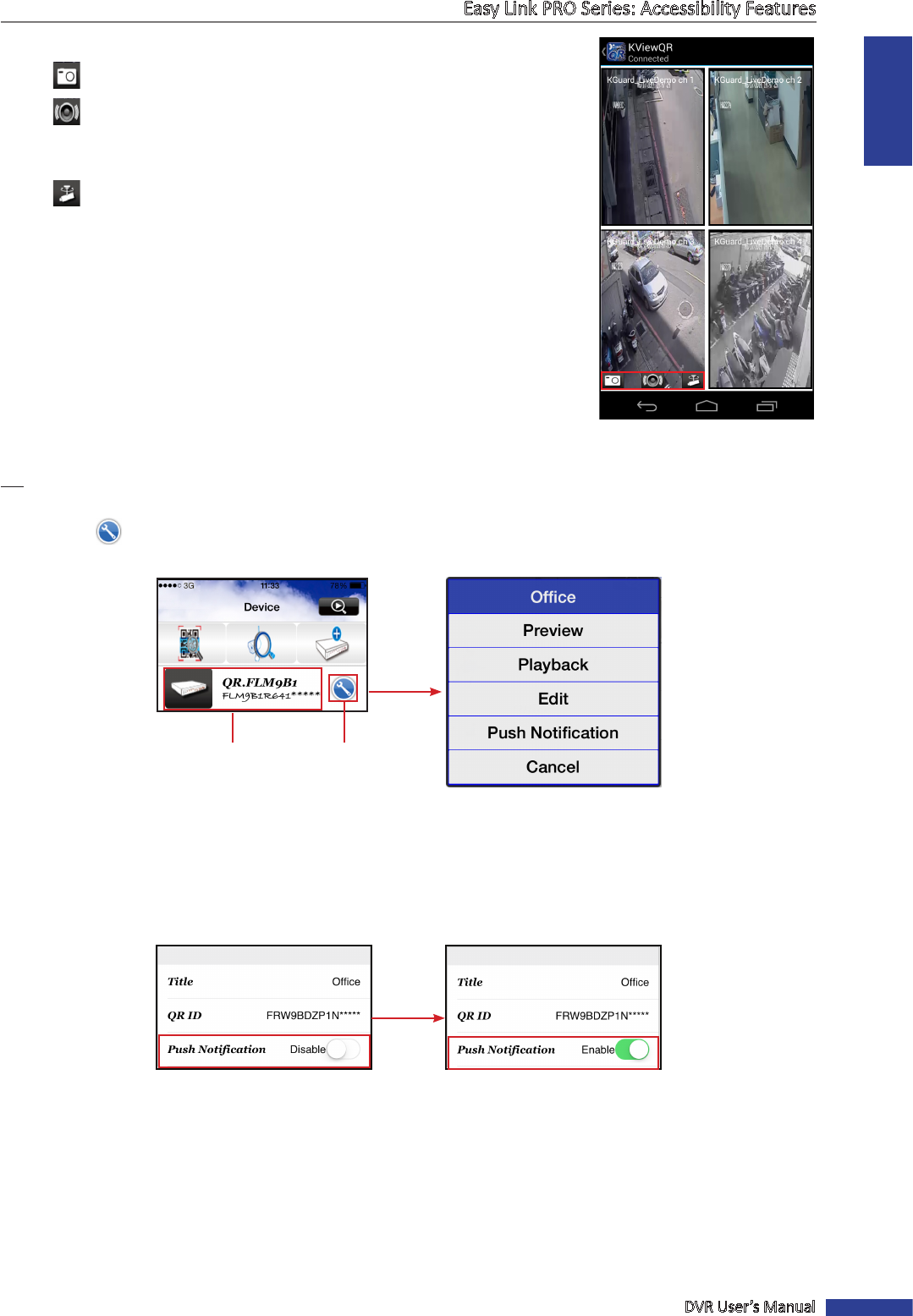 ENGLISH
Easy Link PRO Series: Accessibility Features
DVR User's Manual
41
b. On the live view page tap on the channel to do any of the following:
-Tap
to capture a snapshot.
-Tap
and tap "
MUTE
", "
LISTEN
", or "
SPEAK
" to acvate the respecve
funcon.
NOTE
: "SPEAK

" funcon is available for IP cameras only.
-Tap
to adjust the camera direcon.
iOS:
a. Tap on the DVR name to open the live screen.
to preview the channels, access playback, edit the connecon
parameters, congure push nocaons, or exit the menu.
Tap
Sengs
Sengs
DVR name
NOTE:
Push nocaon funcon helps you to keep current with the events that are detected by the camera(s).
When an event occurs or an intrusion is detected, the DVR will automacally send out a push messages to
your smart phone/tablet in minutes, even when the APP is o-line. To congure the push nocaon, do the
following:
2) Enable the
Push Nocaon
funcon.