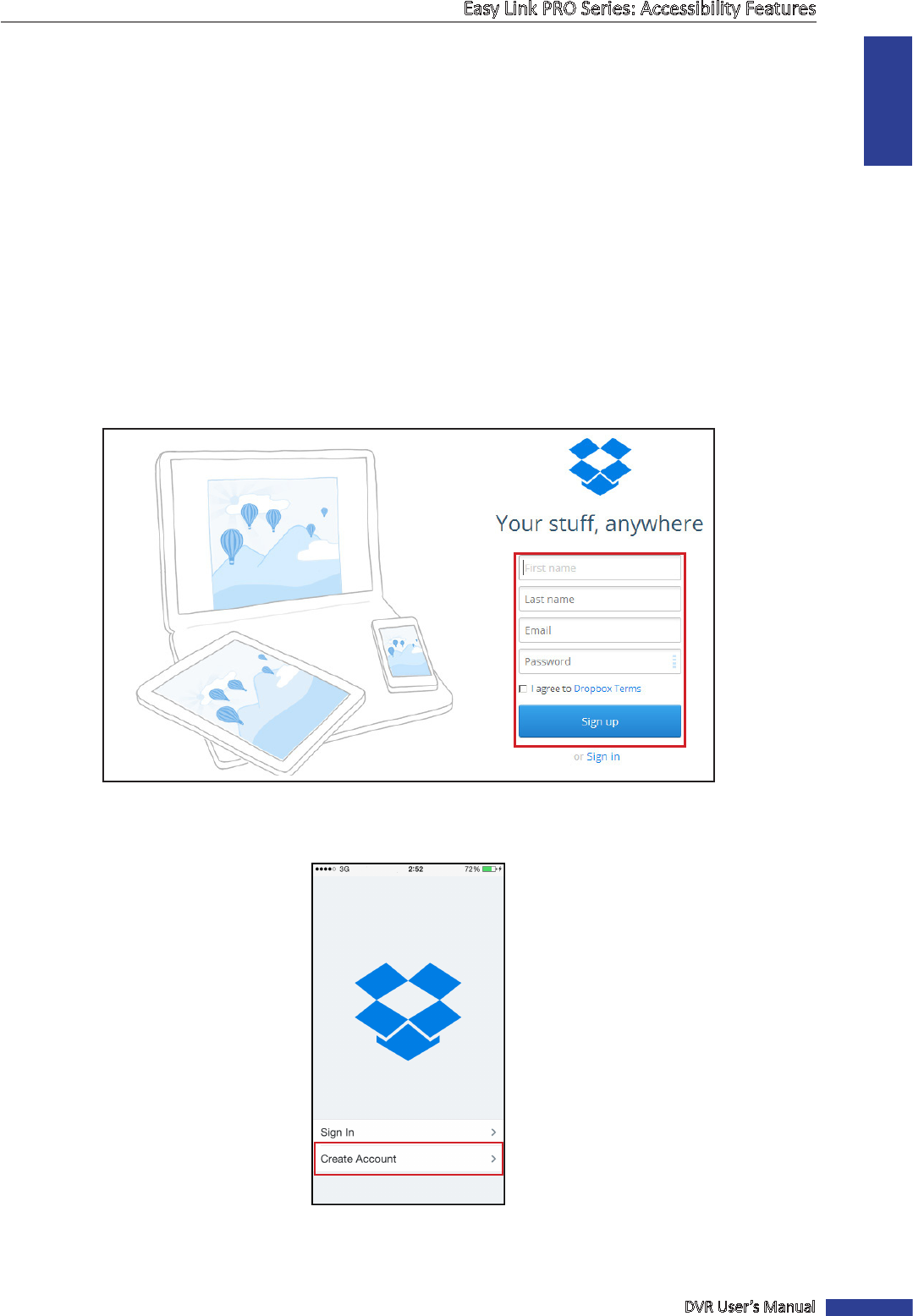 ENGLISH
Easy Link PRO Series: Accessibility Features
DVR User's Manual
43
Using Cloud Storage
The Cloud Storage funcon of your DVR enables you to acvate a cloud storage account and send snapshots or videos
taken from the connected cameras to virtual storage. This feature allows users to see what is happening on your
camera site anyme, anywhere through the Internet.
The DVR supports both Dropbox and Google Drive virtual storages but you need to choose only one virtual storage to
upload the snapshots or videos. Before seng up the cloud storage on the DVR, you need to make sure your Dropbox
account/Google account is created and acvated, and your DVR is connected to the Internet (see
"Network: Network"
Dropbox
How to Create a Dropbox Account
To create an account for accessing Dropbox service, do the following:
•
If you are using a PC, open the web browser and navigate to
www.dropbox.com

. The main page opens. Click on
Sign up
. Fill in the required elds and acvate your account.
•
If you are using a smart phone/tablet then download and open the
Dropbox
app. Click
Create Account

. Follow
the on-screen instrucons to set up your account.