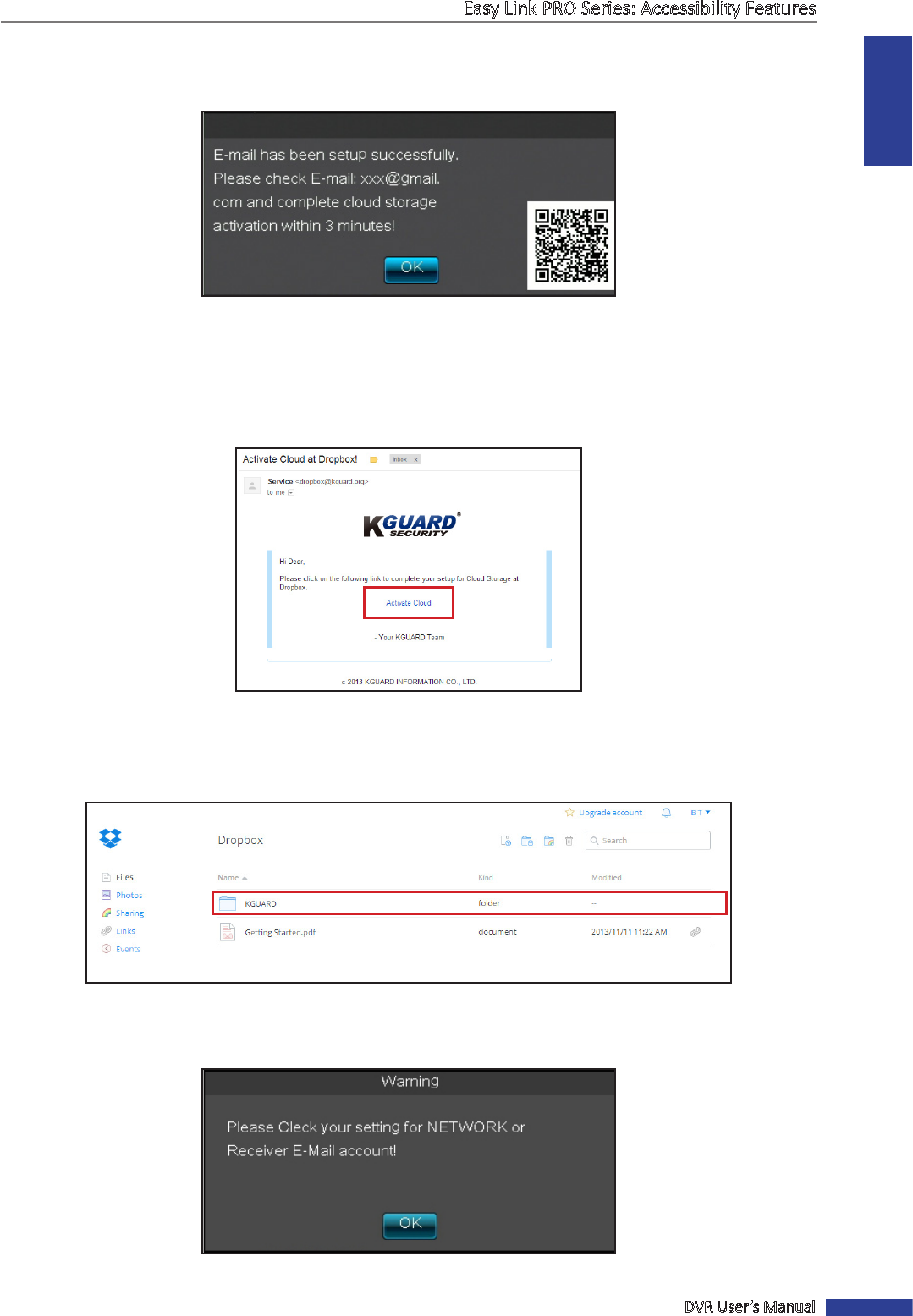 ENGLISH
Easy Link PRO Series: Accessibility Features
DVR User's Manual
47
Acvate Cloud
Aer you nish conguring the Cloud Storage sengs, click
Acve Cloud
to let the DVR to link to Dropbox. When the
linking is done, an acvaon e-mail will be sent to the Receiver's e-mail account.
NOTE
: Instead of checking e-mail, you can also use your smart phone/tablet to scan in the QR code displayed on the
acvaon nocaon message for compleng the acvaon. Please refer to
"For smart phone/tablet users:" on page
48.
NOTE:
Please check e-mail and click on Acvate Cloud

link within 3 minutes.
Follow the on-screen instrucons to complete the cloud account acvaon. When the acvaon is complete, a new
folder is added to your Dropbox folder list.
NOTE:
If you use the default SMTP server and received the error message then please check your receiver e-mail
address and network sengs.