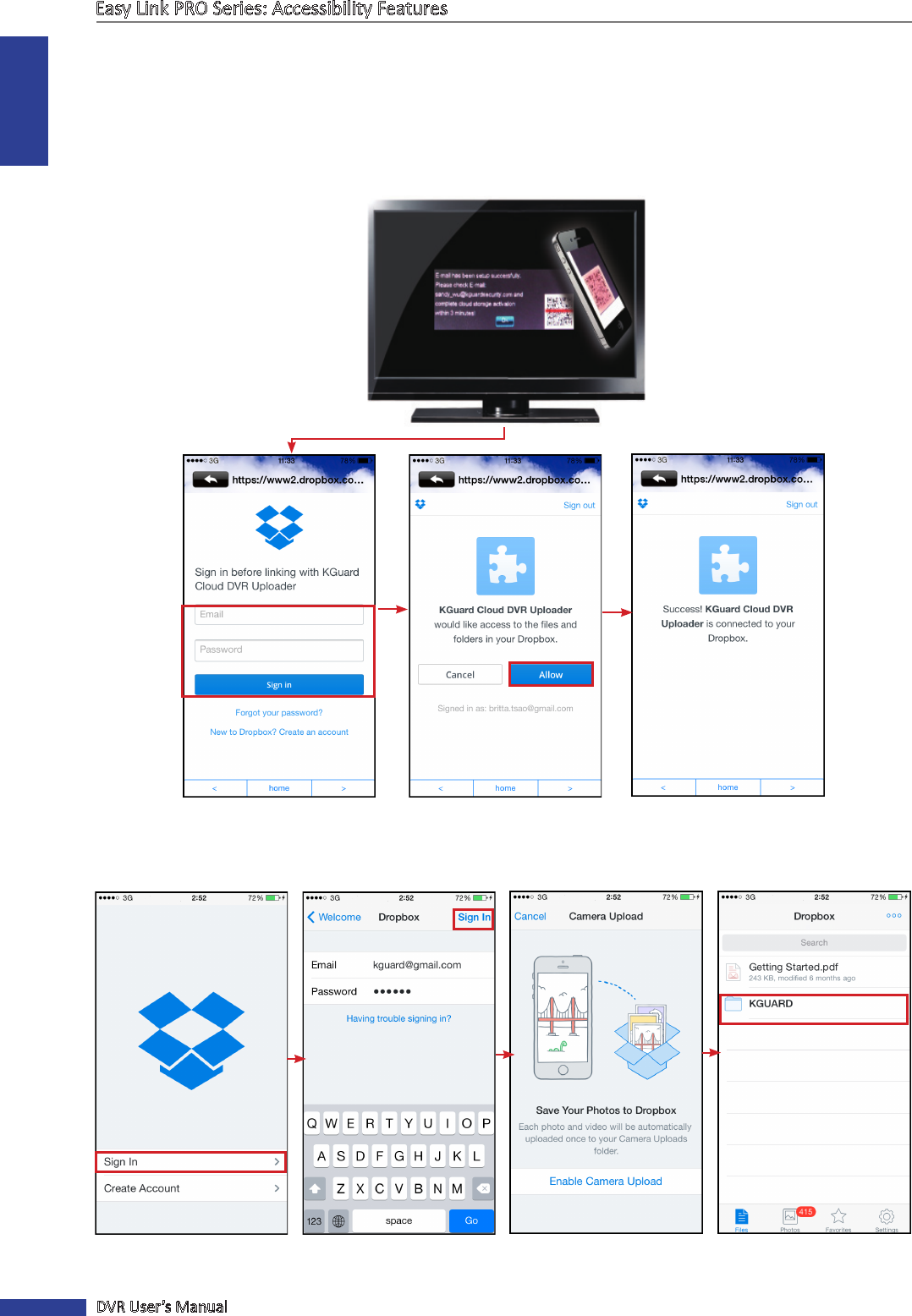 ENGLISH
Easy Link PRO Series: Accessibility Features
48
DVR User's Manual
•
For smart phone/tablet users:
Download
KViewQR
app and use the QR scanner to scan the QR code on the cloud storage acvaon message on
the screen of the DVR. About
KViewQR
app, please see
"Downloading KViewQR App" on page 37.
Then enter your Dropbox e-mail address and password and click
Sign In
to acvate the cloud storage.
Follow the on-screen instrucons to complete the cloud account acvaon. When the acvaon is complete, a
new folder is added to your Dropbox folder list. Please see the following image in the next step for reference.
To view the uploaded photos and/or videos, open the Dropbox app in your smart phone/tablet and log in with your
account.