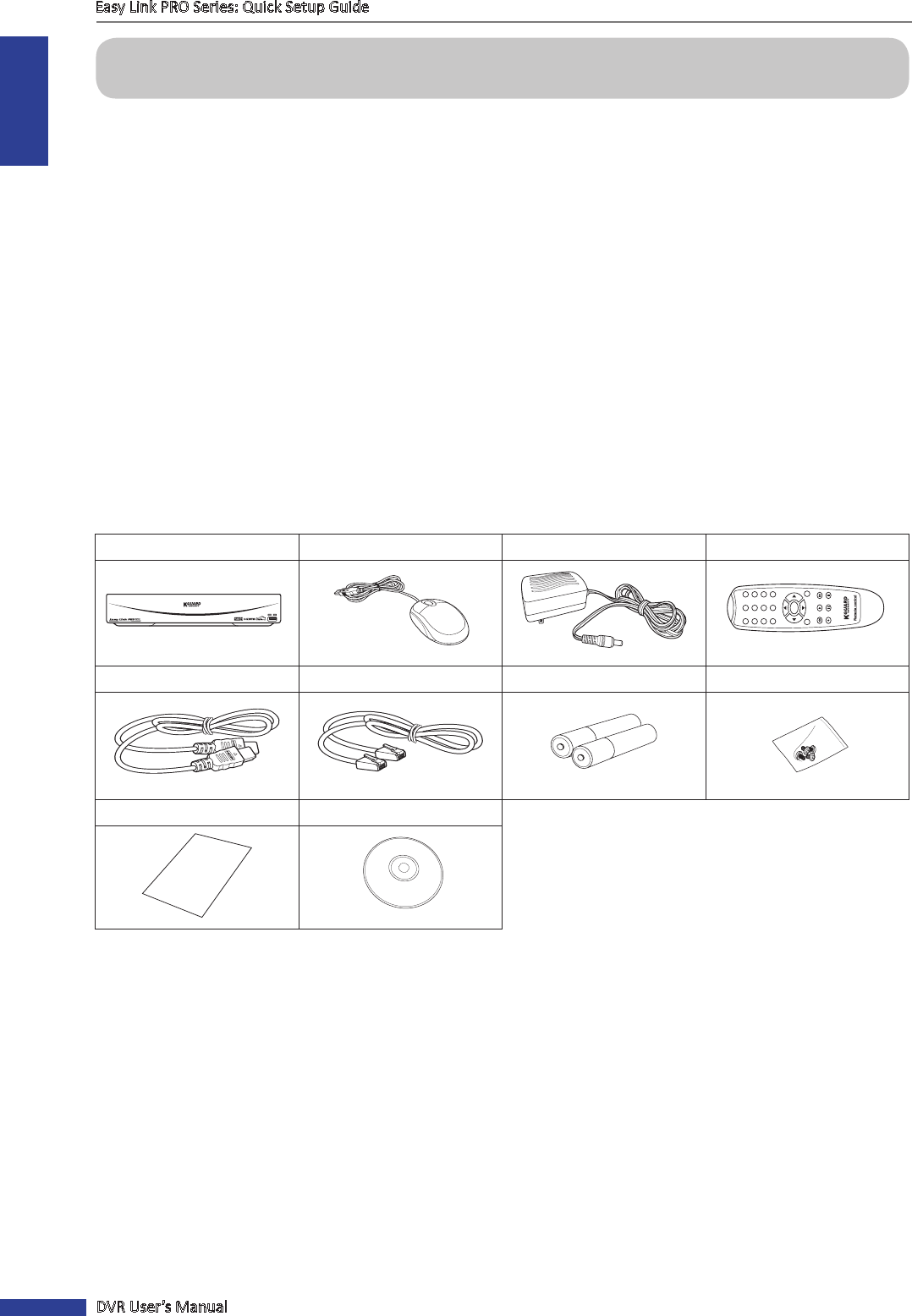 ENGLISH
Easy Link PRO Series: Quick Setup Guide
6
DVR User's Manual
Quick Setup Guide
Thank you for purchasing the Easy Link PRO Series Digital Video Recorder (DVR). This DVR is developed by KGuard
Security and compromises the advanced H.264 video encoding and decoding technology for delivering high
performance, and ulmate reliability.
This DVR is able to monitor or record four, eight, or sixteen (depending on your model) channels simultaneously. You
can dene the recording mode for each channel independently or apply the congured sengs for some or all of the
cameras.
As to the accessibility opons, the DVR allows you to see live view from the cameras via smart phone/tablet or PC. For
an easy access and backup purposes, you can congure the DVR to send photos or videos from the device directly to
the cloud storage (Dropbox or Google Drive).
Step 1: Unpack Your DVR
Please take a moment to check if all the necessary items are included in the package. If anything is missing or
damaged, please contact your retailer immediately.
4-Channel / 8-Channel DVR
•
DVR
•
Mouse
•
12V/2A power adapter
•
Remote control
ALL
0
MENU
AUDIO/
SEARCH
MUTE
SEL
•
HDMI cable
•
RJ45 cable
•
Baery
•
3.5"/2.5" HDD Screws
Quick Guide