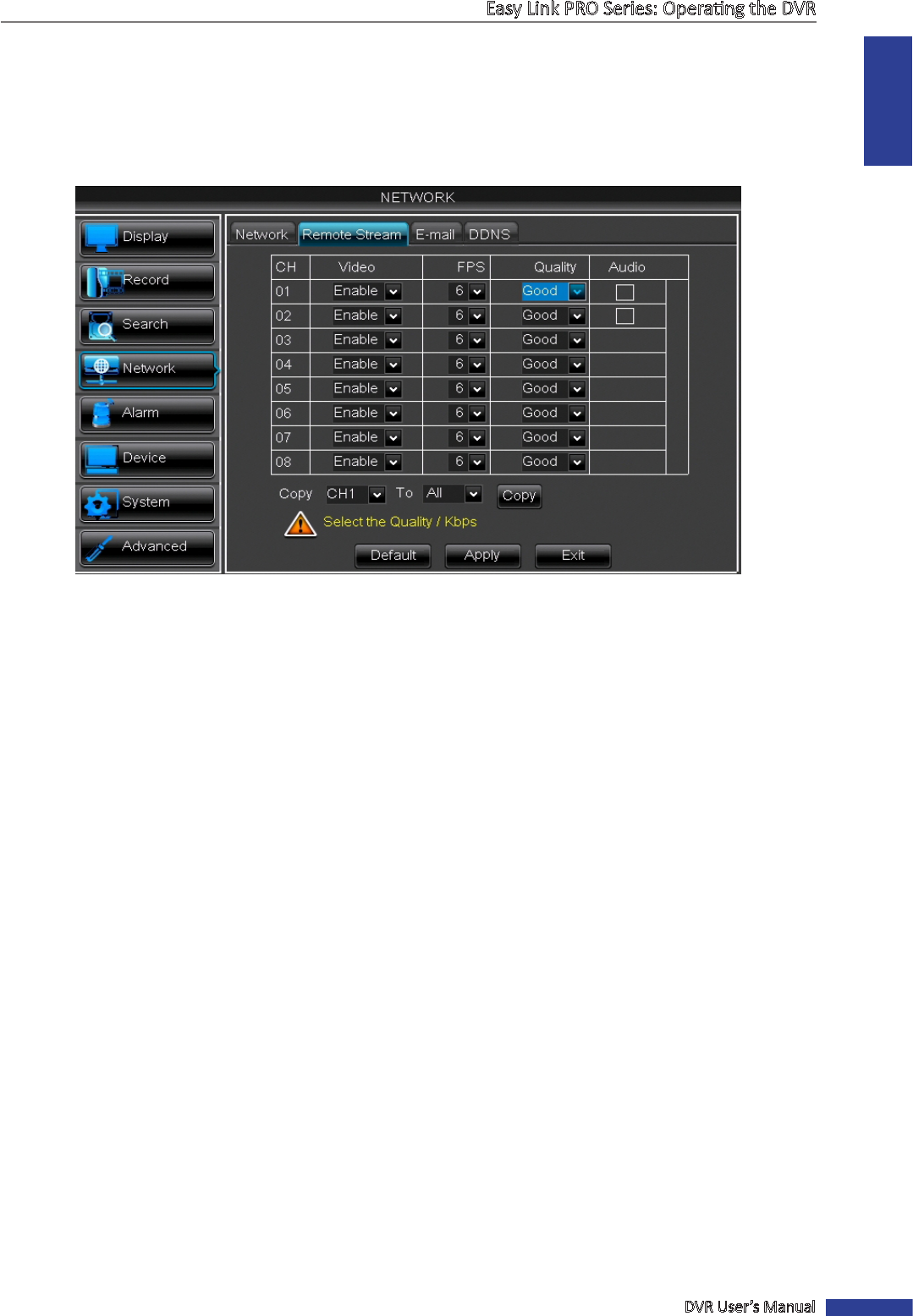 ENGLISH
Easy Link PRO Series: Operang the DVR
DVR User's Manual
71
Network: Remote Stream
This menu allows you to congure the video output sengs of a parcular channel if the channel is being viewed via
remote access.
NOTE:
The remote stream parameters apply for accessing the remote live view via smart phone/tablet (using
KViewQR
) and via PC (using IE-based
Web Client)
.
•
Video
: You can choose to enable or disable video output from a specic channel. If the video output is disabled,
you will not be able to see the live view from that channel when connecng to the DVR remotely.
•
FPS
: Select how many image per second are transfered when viewing the channel remotely.
NOTE:
Making changes to the remote frame rate per second, does not aect the DVR's recording frame rate.
•
Quality
: Select the video quality when viewing the channel remotely. Decide this opon upon the Internet speed
in the locaon of the remote device.
•
Audio
: Check the audio (sound) checkbox if you want to listen to the sound from the camera during the remote
session. Please be noted that the audio opon is available only for the channel 1~2 on 4/8CH DVR and channel
1~4 on 16CH DVR.
NOTE:
The audio opon is available in the condion that the camera is audio-enabled or a microphone is
connected.