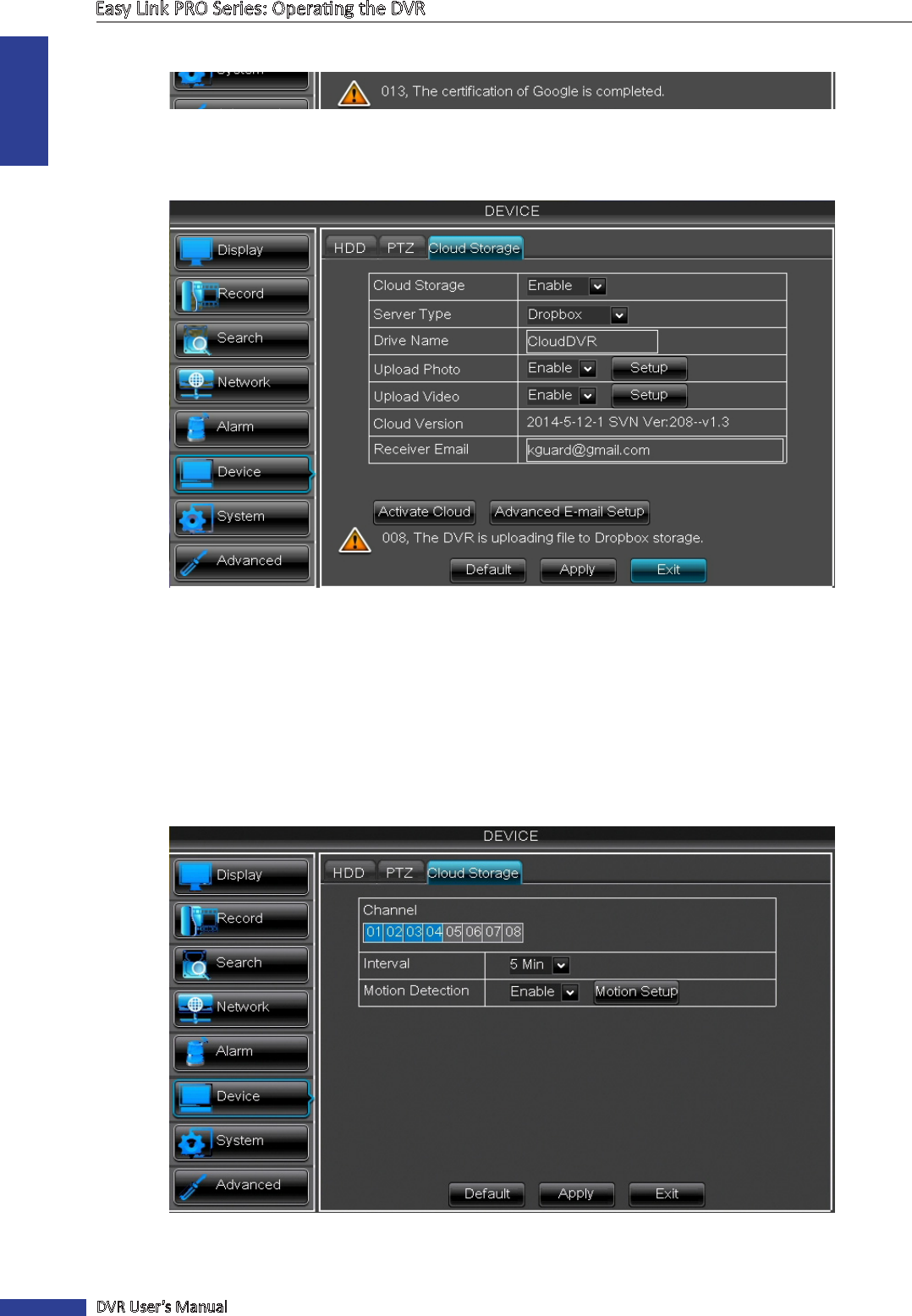 ENGLISH
Easy Link PRO Series: Operang the DVR
82
DVR User's Manual
TIP
: See the connecon status below the screen. For example, a nocaon of a successful connecon:
Dropbox
•
Cloud Storage:
Allow cloud sengs.
•
Server Type:
Select
Dropbox
from the list.
•
Drive Name:
Enter the cloud storage name for your DVR. When linking the KGuard Cloud Uploader to your
Dropbox, the
Drive Name
will be used as the folder name where KGuard uploads the snapshots and/or videos.
•
Cloud Version
: Current cloud storage service version.
•
Receiver Email:
Enter your e-mail address that is associated with your Dropbox account. The DVR will be sending
the acvaon e-mail to this e-mail address for asking your acceptance to link the DVR to the Dropbox.
Click
Apply
to save the sengs. Then connue conguring the photo/video upload sengs.
•
Upload Photo:
Enable and click
Apply
if you want to upload photos from the cameras. Click Setup

to congure
the photo upload opons.