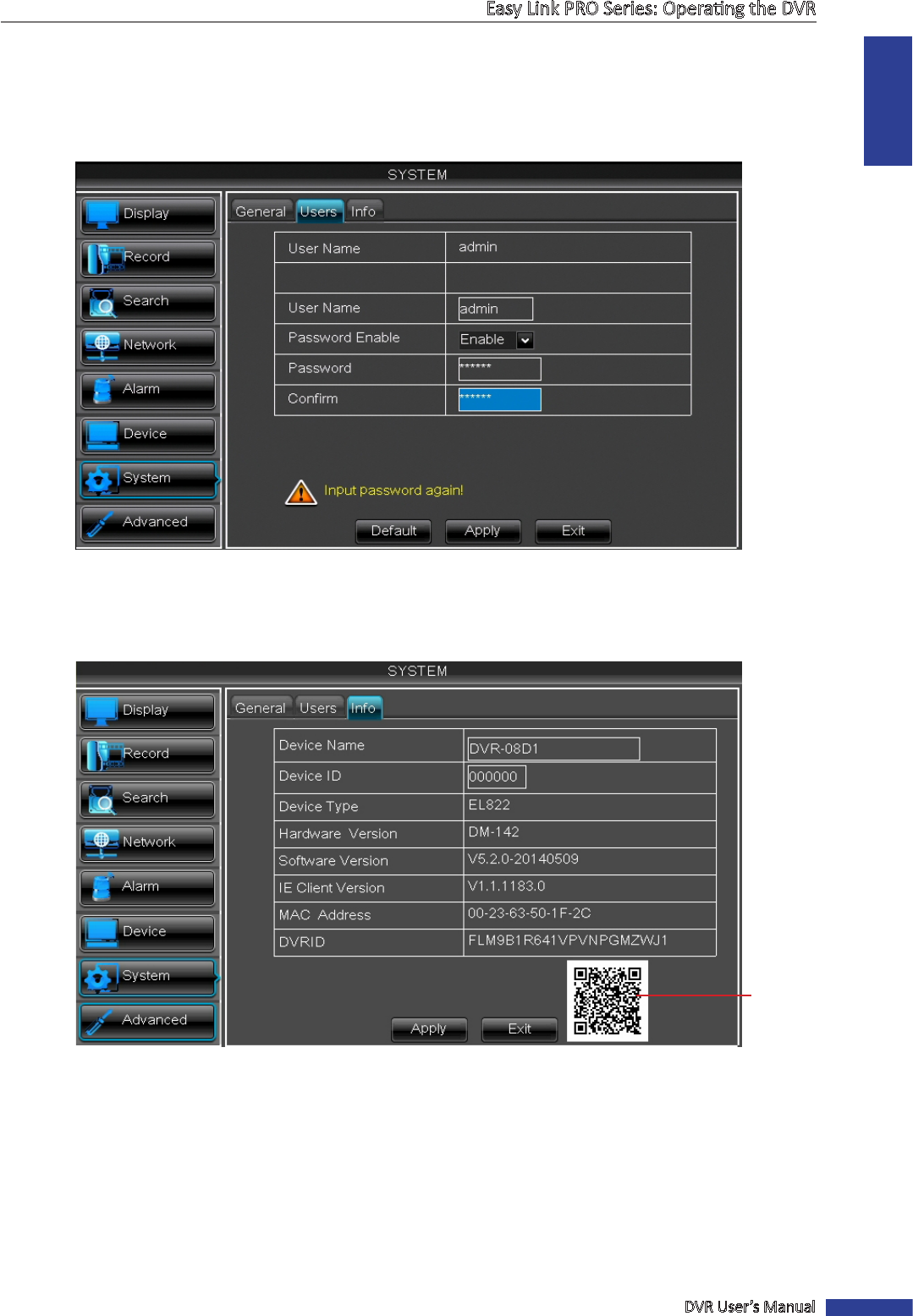 ENGLISH
Easy Link PRO Series: Operang the DVR
DVR User's Manual
87
The Users menu allows you to view, change the password, authorize user and set the access rights in using the DVR.
There is one administrator account and 6 user accounts. By default, the administrator account's user name is "admin"
and the password is "123456". We suggest you change the password, to protect your privacy.
•
SEL
: Check this checkbox to customize the user account and click

Edit

. When the modicaons are done, click
System: Info
QR Code
In this menu you can review all the technical informaon concerning your DVR.
NOTE
: If you need to scan the QR code of the DVR but the scker with the code on top of the device has got damaged
or is out of reach, then here you can nd the device's QR code here.