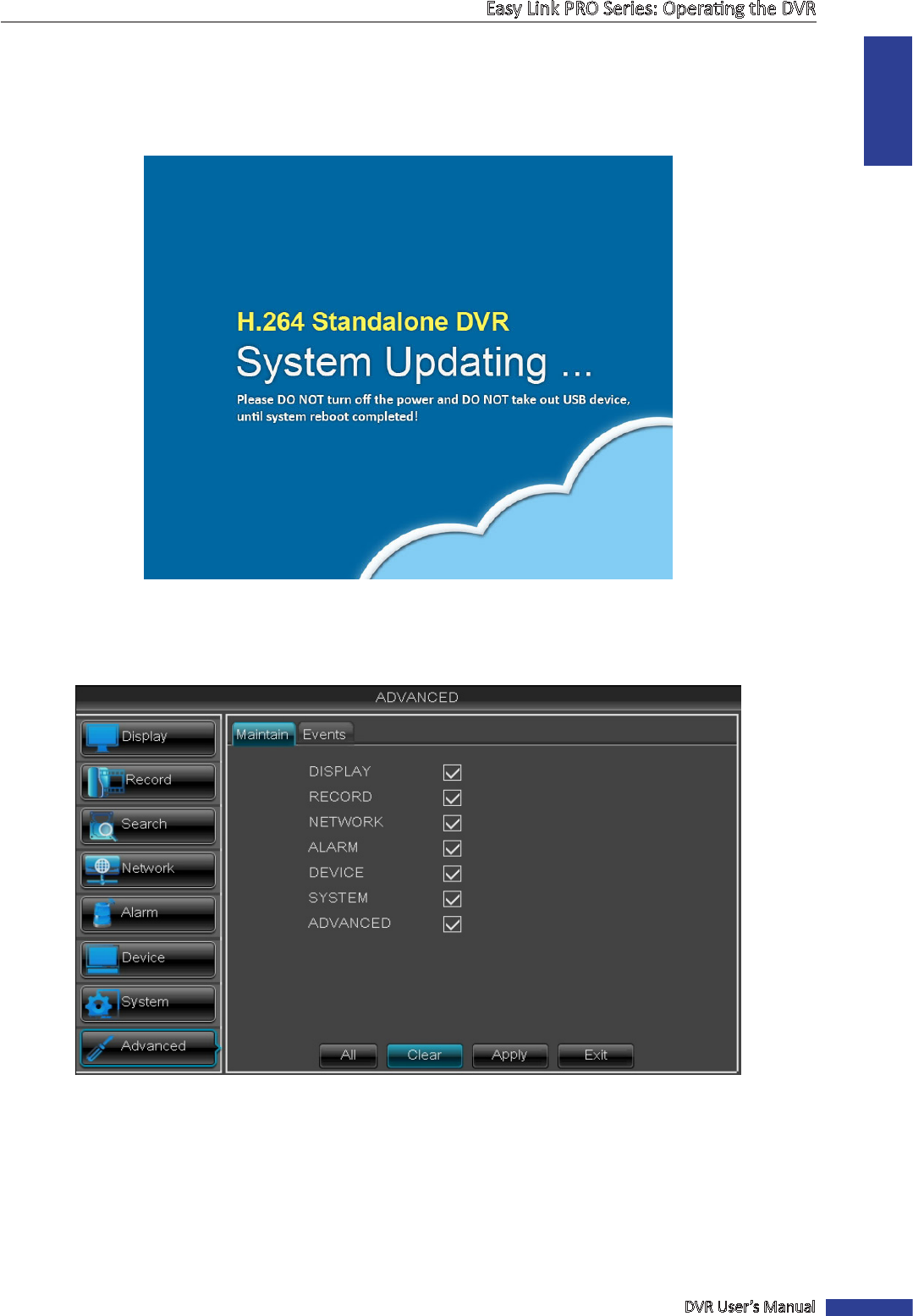 ENGLISH
Easy Link PRO Series: Operang the DVR
DVR User's Manual
89
•
Update
: Select this opon to update the DVR rmware with the latest version. Obtain the rware update le.
Save the upgrade le to a folder named "dvrupgrade", then save the "dvrupgrade" folder in a USB ash drive.
To resume with updang process, plug the USB ash drive to the USB port of the DVR and click the
Update
buon.
NOTE:
Do not remove the USB ash drive, turn o the power, or unplug from the power supply while updang.
•
Load Default
: Select this opon if you wish to retrieve the default factory default sengs. When the opon
menu appears on the screen, check the respecve seng opon box that you want to restore and then click
NOTE
: It is recommended to load defaults for all opons, aer upgrading the rmware.