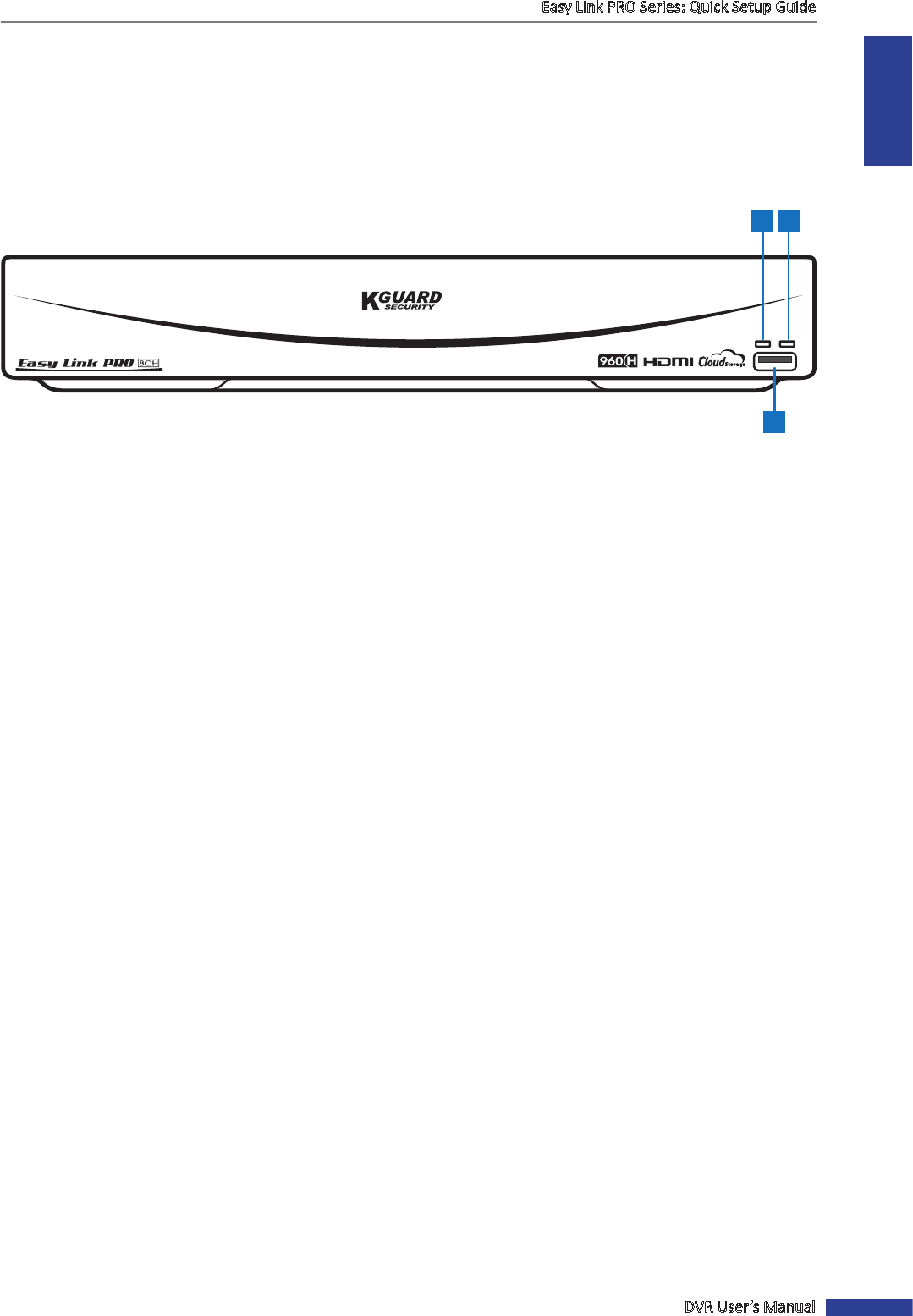 ENGLISH
Easy Link PRO Series: Quick Setup Guide
DVR User's Manual
9
Step 3: Make the Connecons
In order to make the connecons, you need to know the connecon ports and the meaning of the control LEDs. Please
take a moment to review the front and rear panel.
Front Panel
NOTE
: The following example illustrates the front panel of the 8-channel DVR.
3
1) HDD Indicator
: Flashing red when the HDD is being accessed (read/write operaon).
2) Power Indicator
: Lights green to indicate the power is turned on.
3) USB 2.0 Port
: Connects to a USB mouse, ash disk, and other external storage drive.