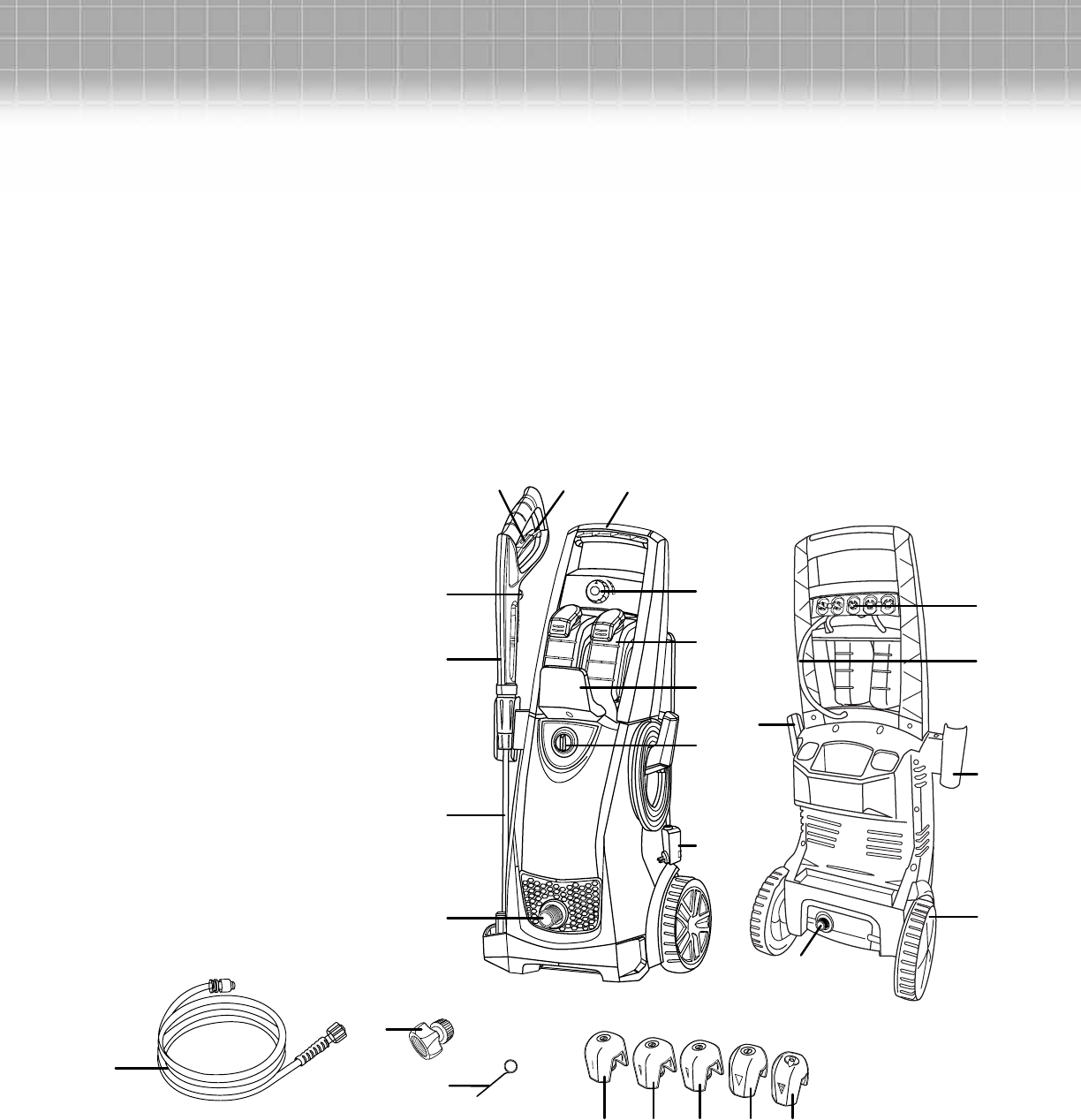 Know Your Pressure Washer
4
Read the owner's manual and safety rules carefully before operating the pressure washer.
Compare the illustration below to the pressure washer in order to familiarize yourself with
the location of the various controls and adjustments. Save this manual for future reference.
Technical Data
Rated Voltage
120 V ~ 60 Hz
Max. Water Inlet Temperature
104
º
F/40
º
C
Max. Water Inlet Pressure
0.7 MPa
Power Cord Length
35 ft (10.7 m)
1.
Safety lock (Locate lock in center of trigger. Pull up and snap in place. See Fig. 12, pg. 7)
4
.

High pressure hose connection
7.
Water inlet (garden hose connection)
9.
Garden hose adaptor (female coupler)
10.
Needle clean out tool
11.
0º quick connect nozzle (orange)
12.
15º quick connect nozzle (yellow)
13.
25º quick connect nozzle (green)
14.
40º quick connect nozzle (gray)
15.
Soap quick connect nozzle (black)
16.
Detergent selection dial
17.
Removable detergent tanks
22.
Onboard storage for quick connect nozzles
24.
Trigger gun/spray wand holder
25.
Water outlet (high pressure connection)
8
(REAR)(FRONT)
4
5
6
7
9
10
16
17
18
19
20
21
22
23
24
26
25